Welcome to Planet Rikama! – Teaching Jobs in Kent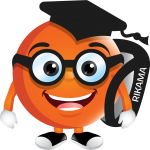 Rikama Education is the Brainchild of two individuals that have combined recruitment experience of over 50 years. They have both been responsible for launching and restructuring a number of successful businesses over the last 20 years and try to create a family type culture for their staff.
As parents themselves, the owners wanted an agency that paid good rates, looked after their supply and permanent staff and hoped to help people attain a better work/life balance.
It may sound clichéd but education and development are close to the hearts of the owners of Rikama Education, with a particular emphasis on the areas of Secondary and Special Needs Education due to having children of our own who are in these areas.
We do also employ Consultants with extensive Primary knowledge to ensure we are able to help all our recruitment partners.  Rikama Education pride ourselves on having fantastic knowledge and experience of the mainstream primary market specialising in teaching and support roles. Throughout the last few years, Rikama has made plenty of great relationships with primary schools throughout Kent ranging from Sevenoaks and Dartford to the towns of Ramsgate and Folkestone and every town in-between. We have worked and placed excellent candidates into Early Years, KS1 and KS2 positions through short/long term contracts as well as on a permanent basis by matching specifications laid out by the client.
With our head office based in Sevenoaks in Kent, we ensure we offer our employees an environment that gives them and us the ideal work / life balance.
We are a family run business and our ethos is to offer an unrivalled and caring solution to our internal staff, our teaching professionals and our existing and potential education partners. As an organisation we specialise in the provision of both long term temporary and permanent solutions to Education professionals in the "Garden of England"
Our Core values are: Family, quality, partnership and trust.
Register yourself as a candidate today.