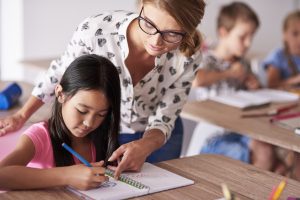 Teaching Assistant Jobs in Kent
If you are looking to assist teachers and children at a primary or secondary level, then we have the knowledge and experience to help you to find the perfect teaching assistant job in Kent.
Education Recruitment Specialists in Kent
We specialise in education recruitment in Kent and the south-east. Our expertise stems from over 50 years' collective experience in education recruitment in Kent, and a vast knowledge of schools and teaching.
We suit the role exactly to your requirements, we can source full and part-time positions, as well as casual or permanent ones.
The Role of a Teaching Assistant
Teaching assistants play an essential to children's development and the classroom. Teaching assistants form lasting impressions on children, offering not only an educator, but a mentor that allows them to form their own opinions from a young age. Have a look at the linked article if you would like to find out what does a teaching assistant do day to day.
If you are passionate about educating children and have the skills and qualifications to do so, then Rikama Education will help you to find the right position. If you are unsure if you are qualified, take a look at our guide on how to become a teaching assistant.
Despite recruiting many varieties of teachers to a range of positions, our knowledge for primary, secondary and SEN schools in Kent is second to none. We look forward to hearing from you!
Teaching assistants are commonly known as TAs. TAs provide the additional help for teachers in order to be able to do their job. Many people argue that TAs are every bit as important to the classroom as teachers.
Michael Gove, MP, infamously referred support staff in schools as 'Mum's Army'  TA's are much more than a few fanatical mums, however. Their work assists in the teaching and help required in the classroom. There are various different levels and specialisms to TA roles, including Higher Needs Teaching Assistants and Learning Support Assistants.