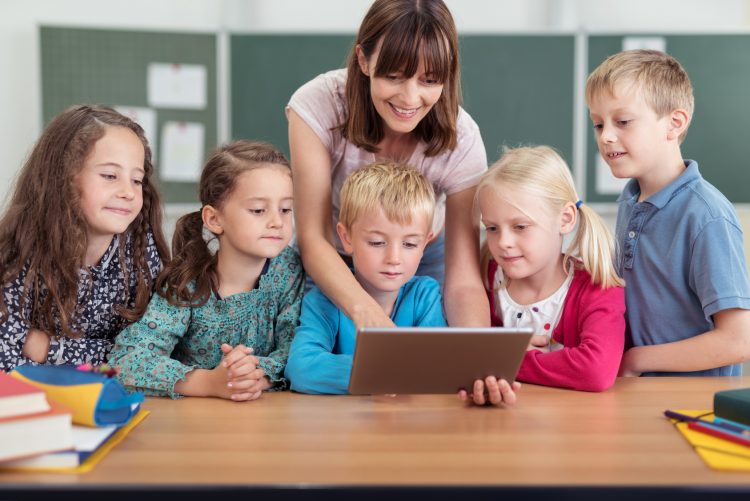 Being a Teaching assistant is arguably one of the most rewarding jobs there is in the UK education system. Many TAs comment that they have very high job satisfaction and would not consider a different profession. A teaching assistant role is not only a rewarding career but also one that is very accessible to get into. We show you how to become a teaching assistant.
Currently in the UK there is no standard to meet when becoming a teaching assistant. Most schools, however, will want you to have some basic qualifications in maths and english. Unlike some jobs, you will be expected to start straight away into the classroom as there is typically no formal training available. Many candidates take to this well and find that helping children and taking instruction from teachers to be second nature.
Naturally, a love for children is a prerequisite in this role, as with any role in education. Typically TAs have their own families and want to continue that parental responsibility when their children have grown older. A vast majority of TAs find their way into the role when returning to work from being home full time. The working hours are particularly favorable when you have children in school themselves as a typical day will match that of the child.
Finding a TA job can sometimes be difficult as schools will advertise roles themselves however at Rikama, we have close contacts with all the major schools around Kent and can quickly place the right candidate and set them on their way to becoming a teaching assistant. "If you are struggling to get a role as a teaching assistant due to a lack of experience it can be advantageous to get some experience of volunteering with children to gain an advantage and some experience," says Mark Hollands, Recruitment Expert at Rikama Education.
If you are looking to become a teaching assistant presenting your CV correctly is the first step, especially if you do not have previous experience in this role. You need to highlight your practical experience with children, whether that be as a mother or father to your own children or as support for another family. The competition for teaching assistant jobs in Kent can be tough so providing as much experience with children as possible is highly advantageous.
If you are not confident in your CV writing skills, we offer a free CV review for all candidates. We will help you highlight the key area's schools are looking for in a teaching assistant role.